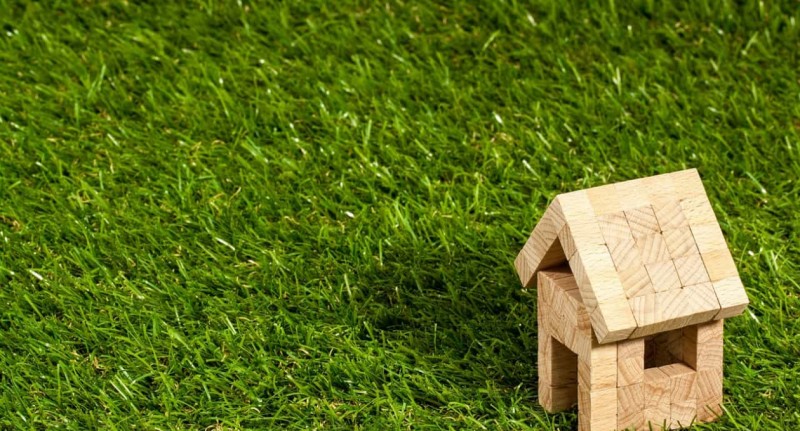 Many of you will already know what this means but we wanted to highlight the main points of the legislation for easy reading. This is probably the biggest piece of legislative change in the industry since the Housing Act in 2004 and is going to have a marked effect on the private rented sector.
In summary, the Act is a total ban on fees and charges to tenants in the private rented sector to start a tenancy, renew a tenancy, during a tenancy or end a tenancy. The government state their aim is to reduce the costs that tenants can face at the outset, and throughout, a tenancy and balance the landlord and tenant relationship to make it fairer for tenants to rent in this country.
The law will apply to any tenancies agreed and signed after 1 June 2019. For example, if you have a property let from the Summer but the agreement was signed before 1 June 2019 then you are still able to charge fees. If you have a current tenancy already active on 1 June then you can charge fees until 31 May 2020 and from 1 June 2020 the Act applies to all tenancies thereafter.
Below we list a summary of what the law states are permitted payments and then give some example prohibited payments.
Permitted payments summary – allowed under the Act
Rent – either inclusive or exclusive of utilities and services but these must be included within the rent payment or the tenancy agreement and agreed before the tenancy commences.
A holding deposit of no more than 1 weeks rent. Once this is paid, a landlord must take a property off the market and reference the tenants and get the agreement signed with 14 days. On the 15th day the tenancy agreement must either be signed and the holding deposit put towards the 1st month's rent or deposit. If a tenancy is not signed the holding deposit must be returned to the tenants. (Note: This period can be extended if both parties agree in writing – for student tenancies this may be necessary). If the tenants fail referencing you cannot keep the holding deposit. However if they give false or misleading information, or they decide to cancel their application, you can.
A deposit of no more than 5 weeks rent for tenancies where the annual rent is up to £50,000, which will be most tenancies. Currently at BPS Estates Estates we take a deposit of £200 per student tenant and the equivalent of 5 weeks rent for professional. We have changed all our student deposits to £300 per person to ensure a commitment from the students. (Note: A deposit is different from a holding deposit. A deposit is a tenancy deposit otherwise known as a "bond" which is a payment the tenant makes that the landlord or his agent protects for security against their obligations under the tenancy).
A change to a tenancy agreement, called a Novation of contract, capped at £50.
A fee to be released from a tenancy, by way of mutual surrender, not exceeding the landlord's costs or rent that is outstanding. (Note: An example of this, would be the letting fee that you would pay us to re-let the property).
A default fee where rent is more than 14 days late, calculated by working out the interest overdue on the rent at 3% above the Bank of England interest rate. This is very little so we have introduced guarantor agreements to protect you, should a tenant fail to pay their rent.
The cost to replace a lost or stolen key or fob, but only the cost of the key or fob and no more. Evidence of the cost of the key or fob must be provided.
Damages and breaches of contract if you have suffered a loss or can demonstrate that you have had to pay something out when a tenant is responsible are allowed. You must have written evidence and all costs must be reasonable. You may be able to charge £15 an hour if you can prove that is the hourly rate of you or somebody within an agency acting for you to put right a breach. You can also only claim from the tenant the cost it will be to make good the breach of tenancy and no more. In my opinion this is the one part of the Act that isn't exactly clear, and time will tell what landlords will be able to charge under the ban as more information is made known and the law is tested either by the courts or the councils who will be policing the Act.
Example prohibited payments – banned under the Act
Application, referencing, administration or holding fees. (Note: Holding deposits are different from holding fees – a deposit is a payment towards something; a fee is a non-refundable charge).
Renewal, extension or paperwork fees.
Deposit protection or administration fees.
Check in, check out or inventory fees.
Fixed penalty fees for late payment of rent, or breach of contract such as smoking or cleaning.
Late rent fees or interest that exceeds the interest rate permitted and charged before the 14th day of the rent being overdue.
Missed contractor appointment fees.
Lost key fees and emergency call out fees.
For more information I would highly recommend you read the guidance notes released by the government and they may be able to answer a lot of queries you may have. You can see them here.
For further reading you can view the legislation in its entirety here.
What happens next?
It's difficult to predict exactly what the fee ban will do to the market but we do expect in the long term rents will rise as a result of the ban as fees increase for landlords. Furthermore, landlords may look to sell their buy to let properties which could create more competition and therefore further drive rents up. It could be seen as an opportunity for some landlords who could monopolise their position if they retain their portfolio and offer high quality property in an area where other landlords have sold.
For tenants, it will certainly make it easier for them in the short term to rent a property as their initial upfront costs will be lower, however with the strict 14 day deadline for the return of the holding deposit it remains to be seen if tenants will be able to complete their applications and get through referencing in time. Of course this can be extended in writing, but this is more paperwork and administration for something that used to be quite a simple process.
As an agency it does mean that we are going to be changing our fee structure and increasing fees to landlords. Our managed landlords have all seen an increase in their fee's and as we enter student letting season, our tenant find landlords will receive a revised fee structure and a new terms of business.
If you have a property already on the market with us that doesn't have a tenancy agreed and signed, there will be no changes to your fee.
Moving forward I think it's important to ensure that only the right tenants are accepted into a property and a tenancy is properly managed from start to finish to minimise the risk of default. Where before tenants knew they had to pay their rent on time, they will now be able to pay 13 days late consistently without any financial penalty. Referencing and application checks at the very start must be stringent and even the character of a tenant should be considered when reviewing their application for a tenancy. We at BPS Estates are only going to accept applications from tenants that we think will be able to pass referencing.
Detailed inventories should be carried out so the condition of the property is properly recorded so you are able to see if there has been damage or a breach and evidence exactly what has happened. Periodic inspections must be done regularly to ensure a property is being maintained and looked after because again without the risk of default fees a tenant may not take enough care and without evidence you won't be able to recover your costs from the tenants deposit. We believe it's best to work with your tenants to try and have a happy relationship throughout a tenancy where they respect the property and the landlord and we respect their rights to enjoy the property.
Although the Tenant Fee Act is going to affect us all we will do our best to stay competitive and continue to help our landlords as much as we can.
If you'd like to arrange an appointment to discuss the fee ban with me, or to talk about anything else property related, then please don't hesitate to let me know.
I hope you've found the above useful and if you have any questions please don't hesitate to contact me.
We will be sending another newsletter out soon with some more legislative information and other news but in the meantime we wanted to focus on the Tenant Fees Act because of its importance.
Until next time.
Gina :)